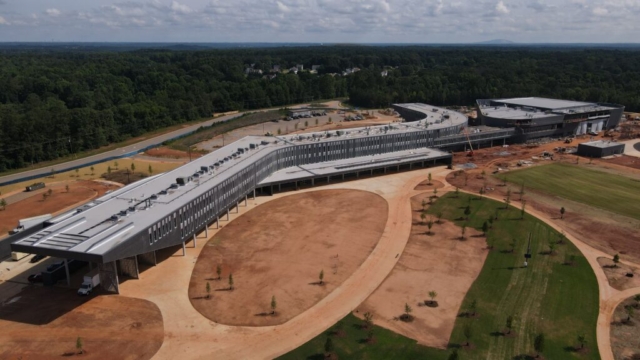 MORROW HIGH SCHOOL CONSTRUCTION
Construction is nearing completion on the new Morrow High School in Clayton County, Georgia. AH&P performed the mechanical, electrical, and plumbing design for the new school which has approximately 350,000 square feet and a construction price tag of $80 million. The main school building is three floors with a modern architectural design. There is also a competition gymnasium building and several fields for baseball, football, track, soccer, etc.
Check back to this page for updated pictures as construction continues!