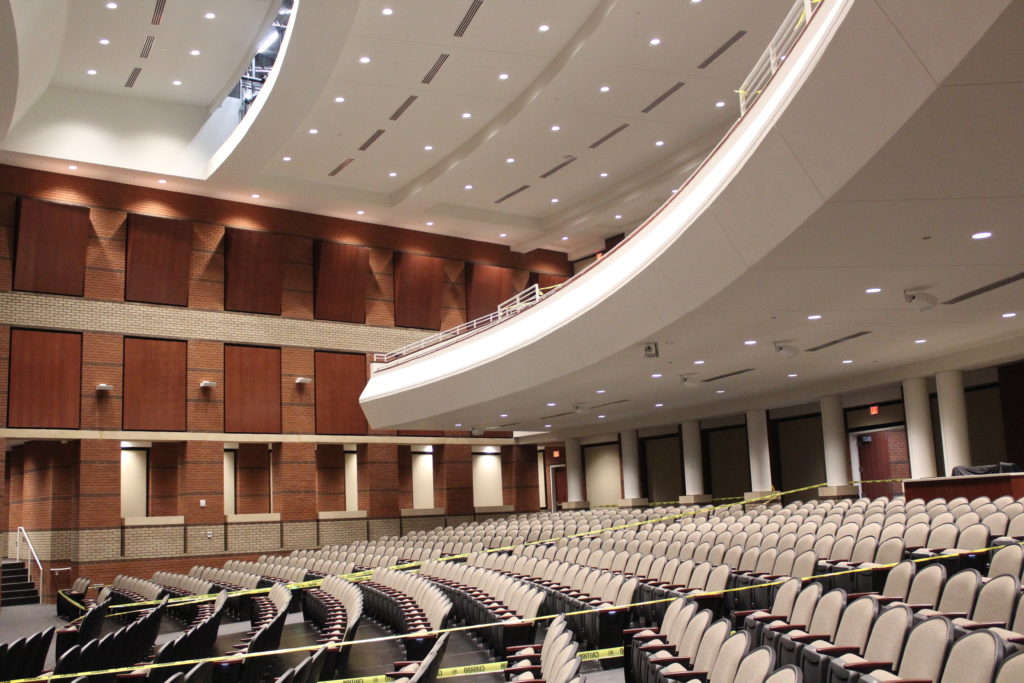 HENRY COUNTY PERFORMING ARTS CENTER
AH&P provided the MEP design for the new Henry County Performing Arts Center in Henry County, GA. The $17.1 million PAC is set to open later in 2020 (COVID permitting of course) and features an approximate 1,000 seat auditorium with a large balcony, meeting rooms in the backside of the center, and a two story grand entrance foyer.
Note: These photos were taken during the final phases of the project while final touches were being performed, so you will notice some things are a bit out of place or incomplete (missing light bulbs, cleaning buckets, caution tape, etc).